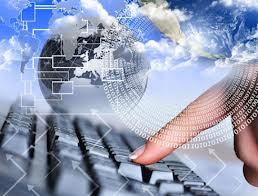 Leveraging a range of interdisciplinary capabilities, our industry veterans can help companies like yours create world-class solutions to meet your needs and provide maximum value.
Industries
Technology
Innovation
Quality
Collaboration
Our Company

We are a technology and integration consulting firm experienced in several software, hardware and network platforms.

At Quality Assurance Direct we deliver quality engineering services and business solutions to large and small companies. Located in Grass Valley, California, we've been delivering products and services to government, public utility, and private sector clients for over 70 collective years.

We are a team of dedicated, knowledgeable and service oriented experts who have a passion for delivering quality products and services that align with our customer goals and expectations. By working with established partners in the US who share our beliefs and common goals in building excellence in products and services, we can meet our customer needs and improve relationships to ensure their satisfaction and market success.
Industry Focus

Healthcare
Finance
Insurance
Electronics
Government
Energy and Utilities
Aerospace and Defense
With our expertise and commitment to you, we offer uncompromised customer satisfaction and service with excellence and reliability in product development.

For more information, please e-mail us.
© Copyright 2014 QA Direct, Inc. All Rights Reserved
Customers
CalPERS: Spring Fed Pool 2011-6339